Mindy Myers is an award-winning photographer based out of Des Moines, IA who has been shooting weddings for 21 years. With 600+ weddings under her belt, there are simply few who can match her experience and professionalism. Mindy has an extensive background and education in photography and journalism. She has been published in numerous magazines and books, and her work has been seen all over the world. She has perfected her art of shooting weddings in a documentary and artistic style.
A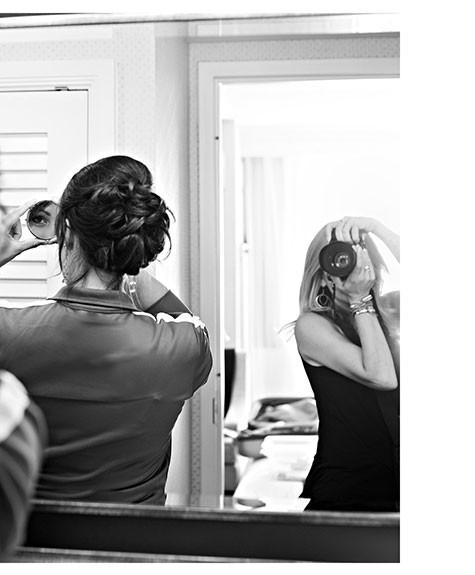 message from Mindy
I strive to create a style of photography that offers a mixture of art and documentation to capture the moments, as well as the feelings, in my wedding coverage. My photography is clean and true. I document the spirit, details, and personality of the couple in an honest, authentic and artistic fashion. I work with you to customize your wedding photography so it is unique to your day.
Besides providing the comfort that I can handle any photography scenario that comes along, I am also a gifted time manager, bridal party corraller, church-lady negotiator, nervous-bride tending seamstress, beauty consultant, stylist, psychiatrist and referee, all wrapped into one. I give solid, gorgeous, timeless photography with the calming presence of a seasoned pro. I am conscientious and professional.
I feel truly blessed to be a part of the weddings that I am allowed to photograph. I have been extremely lucky to be able to meet such wonderful people and photograph so many special days and many of my brides have become life long friends. To me, this is just as much about contributing to your wedding experience as it is about the photography, itself. My team is professional, artsy, laid back and fun. I will only be taking a limited amount of weddings per year, to ensure the greatest level of customer service and attention and allow myself to explore other creative endeavors. Once I reach my quota, I will close the season.
I would love to meet you.